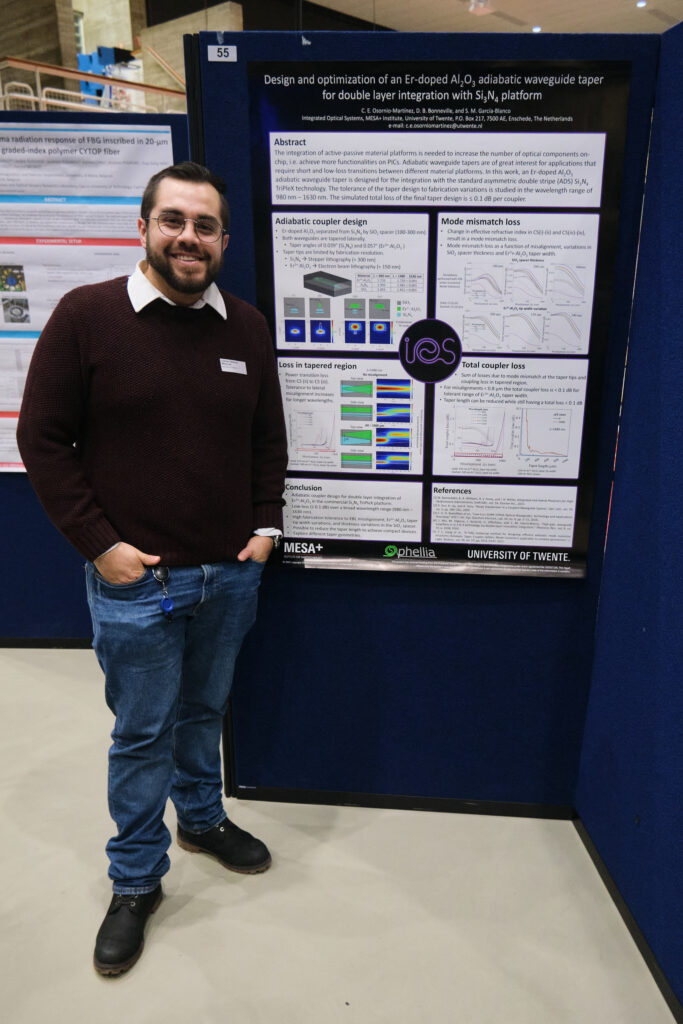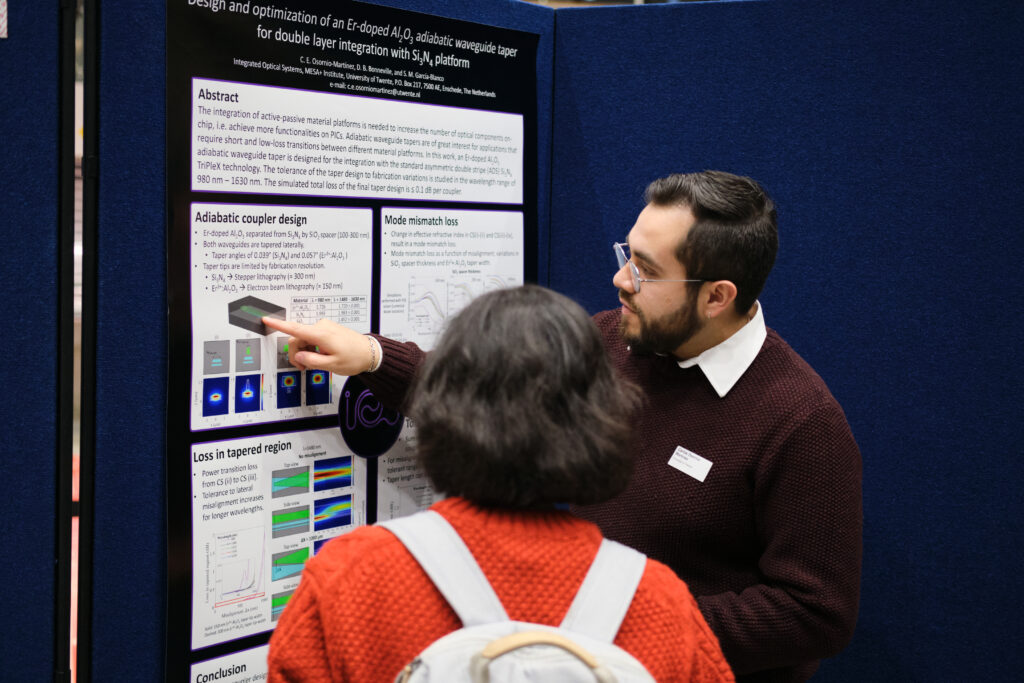 H2020 OPHELLIA: Poster Presented at the 26th Annual Symposium of the IEEE Photonics Benelux Chapter 2022 titled 'Design and optimization of an Er-doped Al2O3 adiabatic waveguide taper for double layer integration with Si3N4 platform' by Carlos E. Osnario-Martinez on 25th November 2022 in Eindhoven, The Netherlands.
#h2020ophellia #development #photonics #materials #lasers #amplifiers #lidar
Abstract

The integration of active-passive material platforms is needed to increase the number of optical components on-chip, i.e. achieve more functionalities on PICs. Adiabatic waveguide tapers are of great interest for applications that require short and low-loss transitions between different material platforms. In this work, an Er-doped Al2O3 adiabatic waveguide taper is designed for the integration with the standard asymmetric double stripe (ADS) Si3N4 TriPleX technology. The tolerance of the taper design to fabrication variations is studied in the wavelength range of 980 nm – 1630 nm. The simulated total loss of the final taper design is ≤ 0.1 dB per coupler.